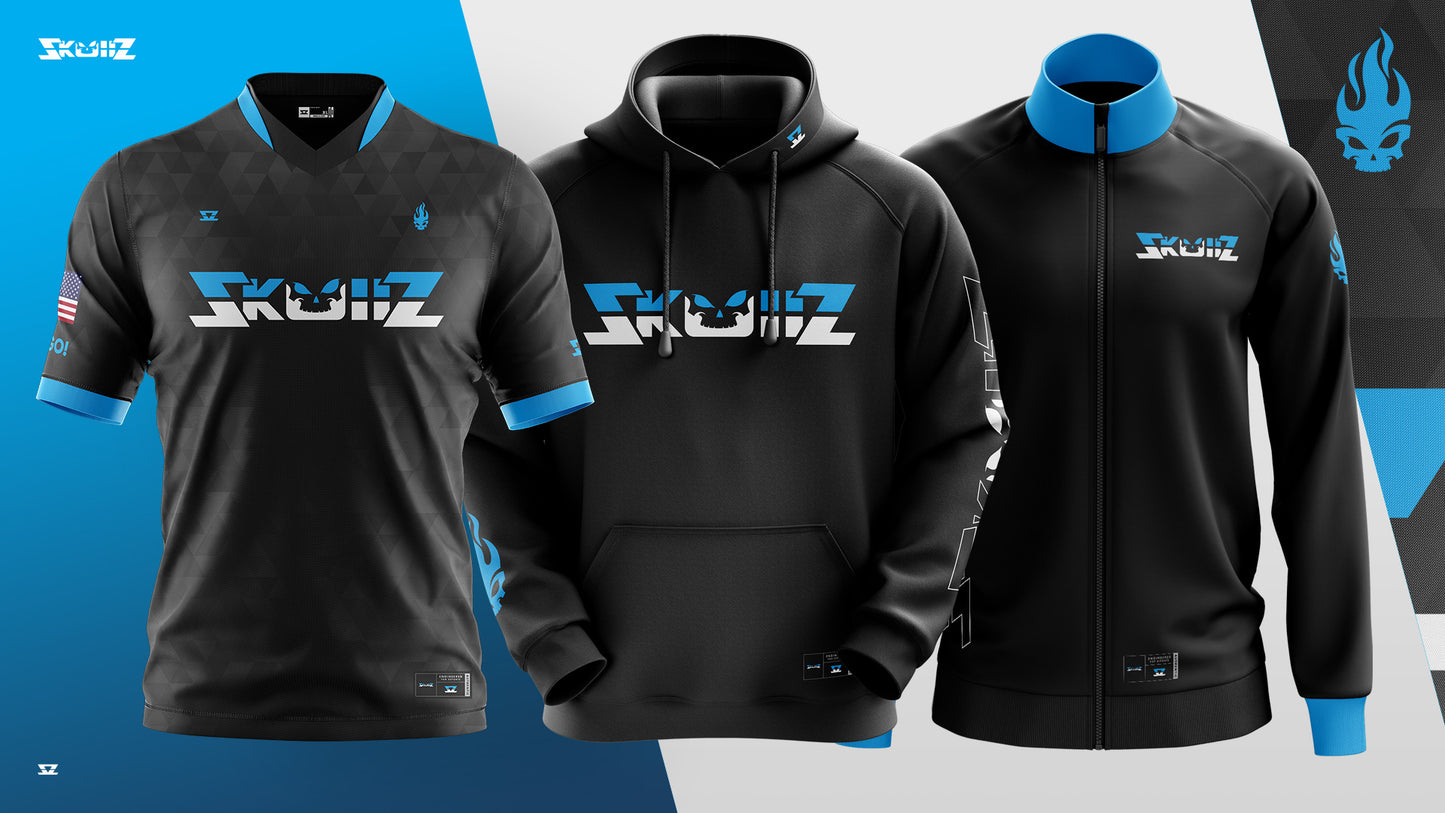 They've been around for over 20 years providing the highest quality gear for gamers, esports teams, organizations, affiliates and everyone in between. Skullz, a company that promotes the importance of non-toxicity in gaming; encourages diversity in esports and building strategic partnerships and relationships, produces the kind of apparel and accessories with an epic, edgy look and feel most gamers look for.
The company has caught the eyes of some of the major players in the esports world. They recently partnered with Isurus to dress gamers and esports professionals by providing top-level gaming gear. Team Isurus is the largest esports club in the Latin American region. With a growing foothold in Mexico, Australia and England, the company is poised for more growth.
The Respawn collection launched this month, ahead of the holiday season with a next level look and feel.  The design is simple, clean, and stands out in the crowd of other busy esports and gaming brand gear.
Check out the collection and get yours while they last:  https://skullz.com/collections/skullz-respawn-collection