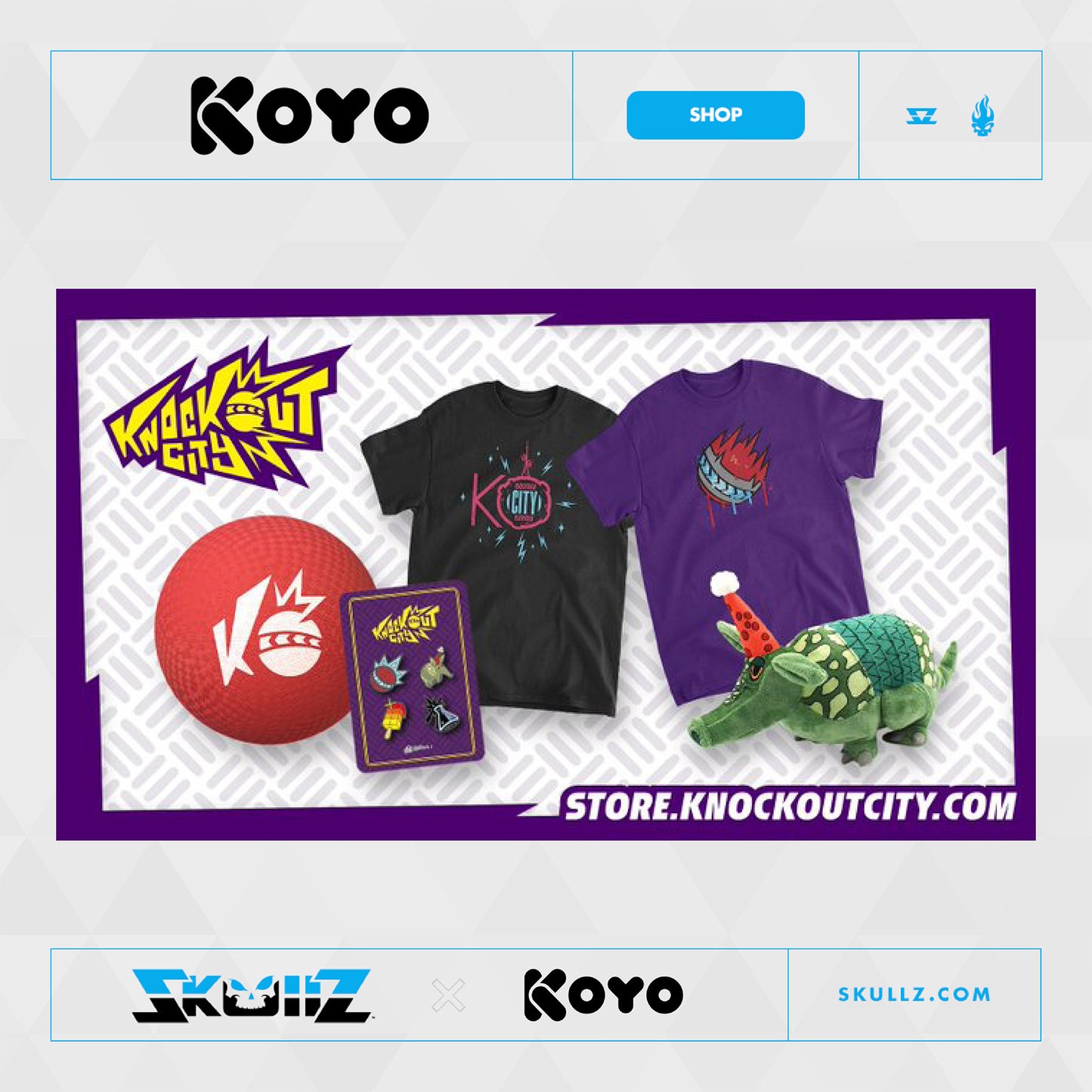 In collaboration with Koyo, Skullz is now producing all Knockout City apparel and distributing all Knockout City products (including pins, dodgeballs, and plushies by Koyo) within the USA.  We are very excited about this partnership as we expand our production and distribution of merchandise directly for game producers, like our friends at Velan Studios.
"We LOVE Knockout City!  It's an amazing game for competitive play at all ages.  We can see KO City becoming a major esport for middle school, high school, college, all the way up to pro teams.  It's just so much fun to play and to watch!!"

Wes Byrd, CEO, Skullz Inc.
Knockout City went free to play on June 1st.  With Knockout City being free to play and cross platform (available on PC, Xbox, Play Station, and Nintendo Switch), accessibility for the game expands for the under privileged and opens opportunity for EDU and recreation leagues.  This fits perfectly with the Skullz mission statement while we strive to encourage diversity, integrity, and sportsmanship through esports and gaming.
Find out more about Knockout City here:  knockoutcity.com
Don't forget to get some Knockout City merchandise while you are at it!  You can grab that epic merch here:  store.knockoutcity.com