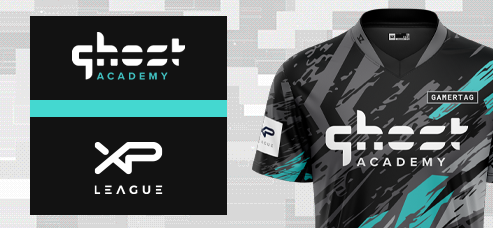 Skullz: A Journey of Innovation in eSports Apparel
Established with a core belief in the intersection of fashion and eSports, Skullz has consistently provided exceptional gaming apparel that not only accentuates the gamers' style but also amplifies their gaming performance. From its humble beginnings, Skullz realized that the eSports industry was more than just gaming - it was about expressing individuality, celebrating diversity, and fostering an inclusive community.
Skullz's history is marked by its innovative designs, transforming the perspective of gaming apparel from functional wearables to statement pieces that define the eSports lifestyle. It's no wonder that the brand has risen rapidly in the competitive market, becoming a go-to choice for professional gamers, streamers, and fans alike.
The company has relentlessly focused on providing high-quality, comfortable, and stylish apparel for gamers. By doing so, they've successfully created a sense of belonging, unity, and identity in the diverse world of eSports.
Skullz & Ghost Gaming and XP League Partnership: Inspiring the Next Generation
The recent partnership with Ghost Gaming and XP League is another testament to Skullz's vision and growth trajectory. This collaboration aims to elevate the eSports experience, particularly for the youth, by co-creating a Ghost Gaming Academy jersey available to the public and XPL center operators.
Skullz CEO, Wes Byrd, succinctly captures the spirit of this collaboration, "This jersey partnership with Ghost Gaming and XP League is all about looking like a pro while you train like a pro!" This sentiment echoes Skullz's belief in empowering young gamers to embody professionalism and sportsmanship, promoting positive behavior within the eSports community.
Beyond the aesthetics, this collaboration is a robust commitment towards youth development in eSports. The new XP League facility in Atlanta, co-located with Ghost Gaming headquarters, will use these jerseys to inspire its young gamers, reinforcing their commitment to sportsmanship, confidence, and social skills.
The Future is Bright
With Skullz's unyielding dedication to innovation, community, and diversity in eSports, the partnership with Ghost Gaming and XP League is set to transform the eSports landscape in the Southeast region of the United States. It's an exciting time for eSports enthusiasts, particularly the young gamers who now get to "look and train like a pro."
In the spirit of fostering youth development and driving further growth in the eSports industry, Skullz's partnership exemplifies its commitment to a progressive, inclusive future. With its rich history and continuous innovation, Skullz continues to be a pioneer in defining and redefining the eSports lifestyle.
The brand's journey is not just about creating superior gaming apparel; it's about inspiring the next generation of gamers, shaping the eSports culture, and making a meaningful impact on the community. Skullz is poised to continue its success and lead the eSports industry with its passion, innovation, and commitment to its core values.