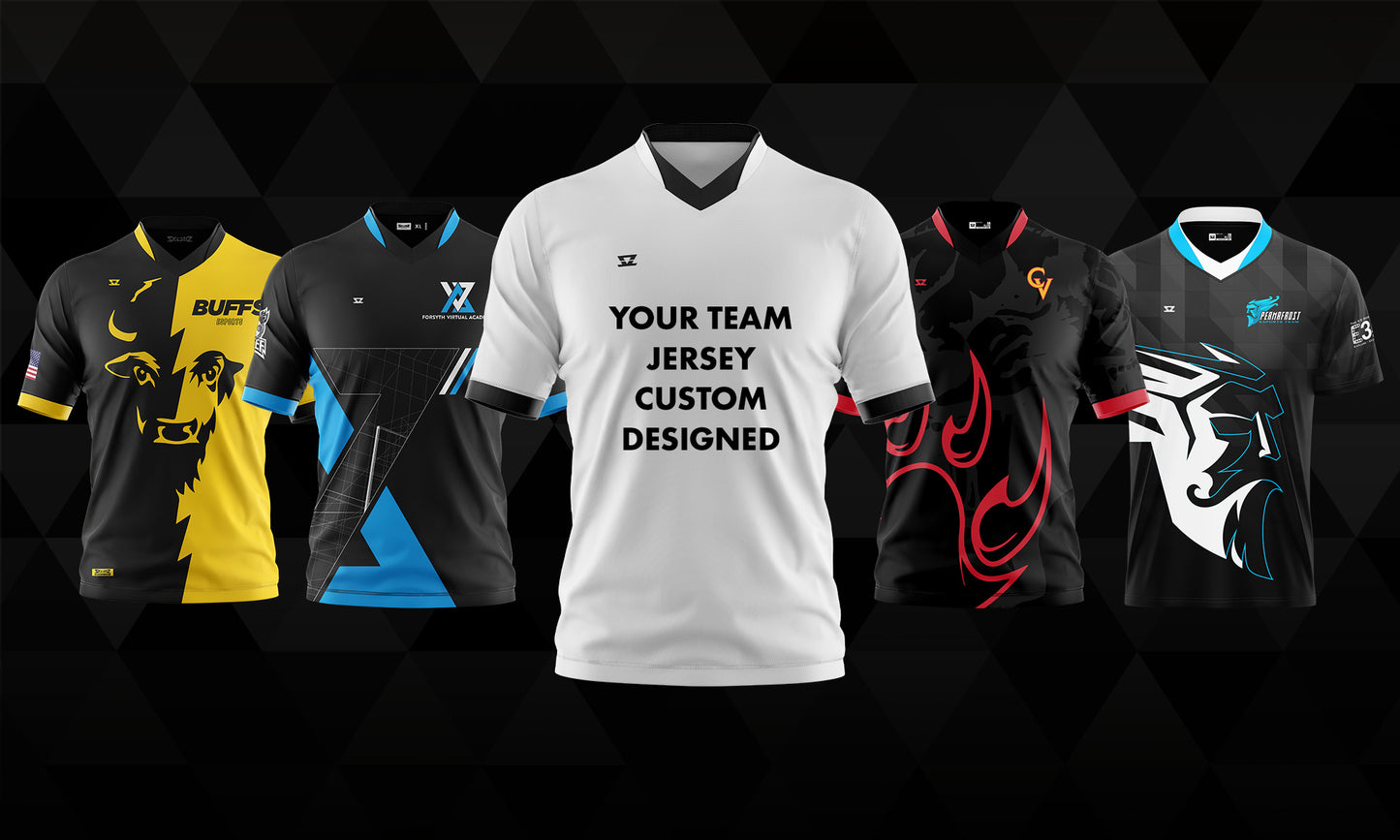 We're thrilled to announce the launch of a brand new addition to the Skullz Gear family - our dedicated EDU website, edu.skullz.com! As a leader in esports merchandise, we've always strived to provide the best possible experience for our valued customers. This new platform is designed exclusively for educational institutions, offering tailored features to enhance your ordering process, communication, and fundraising opportunities.
What's New on EDU.Skullz.com:
Special Pricing Offers: We understand the unique needs of educational institutions. With our new website, you can now access special pricing offers specifically designed for EDUs. We're committed to making your esports uniform and merchandise purchases budget-friendly and convenient.
 
Purchase Order Checkout: Say goodbye to the hassle of online payments! You can now place orders using purchase orders directly on the website. Streamlined and straightforward, our checkout process ensures a seamless experience.
 
Order Status and History: Keep track of your orders effortlessly. Our intuitive interface allows you to monitor the status of your orders and access your order history with ease.
 
Live Chat Support: Need assistance or have questions while browsing? Our dedicated Skullz Gear team is just a click away. Our live chat feature ensures quick and direct communication to address any inquiries you might have.
 
Fundraising Opportunities: Discover how Skullz Gear can help your educational institution raise funds for your esports programs. Our website showcases various ways we can support your fundraising efforts, making it easier than ever to build and sustain your esports initiatives.

Quality and Innovation: As a pioneer in esports uniforms, Skullz Gear has always been synonymous with exceptional quality and innovative designs. Our commitment to excellence remains unwavering, and we're excited to introduce these enhanced features to better serve our educational partners.

Official CLC Vendor: We're proud to share that Skullz Gear is now an official CLC (Collegiate Licensing Company) vendor. This exciting partnership allows us to create licensed collegiate apparel, offering a wider range of options to showcase your school spirit.

Visit edu.skullz.com Today! We invite you to explore the new EDU website and experience the convenience and tailored support it offers. Whether you're a school administrator, coach, or team leader, our platform is designed to cater to your specific needs.

At Skullz Gear, we're dedicated to fostering the growth of esports within educational institutions, and this new website is another step in that direction. Thank you for your continued trust and support as we strive to elevate your esports experience.
Visit the new site for more details:  https://edu.skullz.com