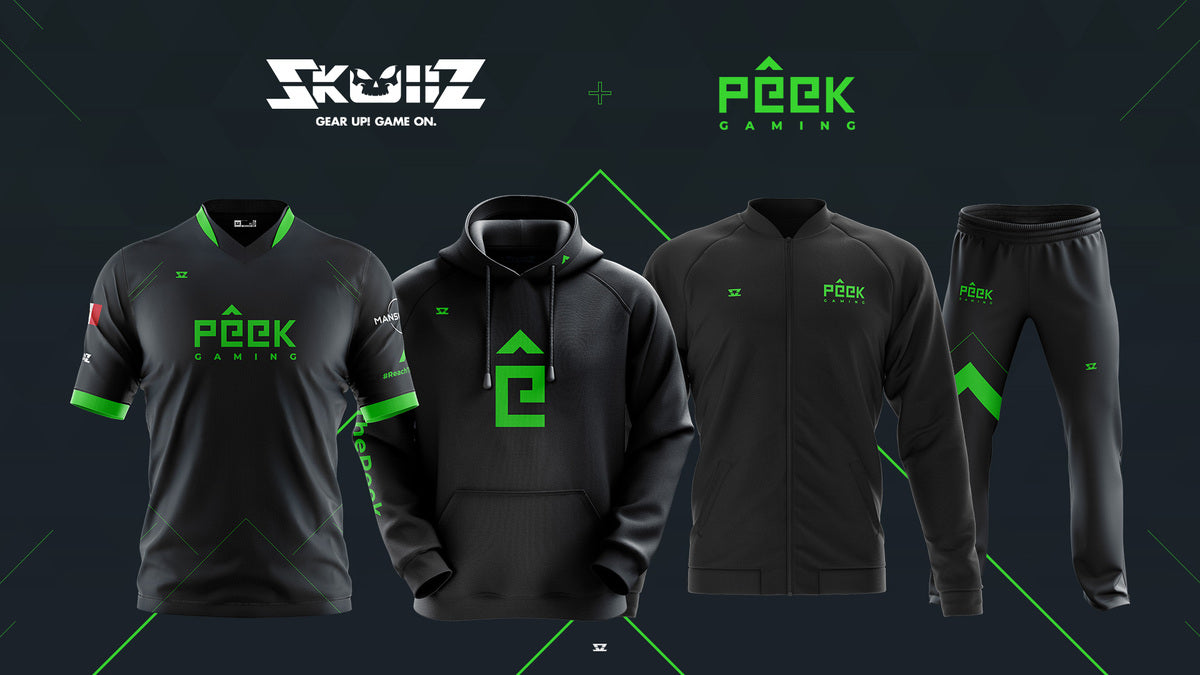 Their moto is all about team building and community. Latin American team, Peek Gaming, is taking their brand to the next level with Skullz.
"Partnering with a premier esports merchandising company gives us the opportunity to give back to our fans and make them feel proud of being part of the Pêek Gaming community," says Santiago Mansur, Co-Founder of Pêek Gaming. "Especially with gear that's at the top when it comes to design and quality."
The Skullz Design team worked closely with Peek Gaming to achieve a game aesthetic paramount to Pêek's identity. The Unisex Heavy Cotton Tee has a classic cotton look and feel, while the Unisex Heavy Blend™ Hooded Sweatshirt is crafted for comfort. The snapback hat and black mug round out the collection. The merchandise is available for purchase here: Pêek Gaming
"We are looking forward to an amazing rest of 2021 and beyond as we are planning to do many amazing things, and we want the Skullz/Pêek partnership to be at the forefront of that," says Mansur.

In just under one year, Pêek Gaming was afforded the opportunity to fight for titles at the regional level, in both League of Legends and Valorant.

For more information on Pêek Gaming visit: https://peekgaming.com/