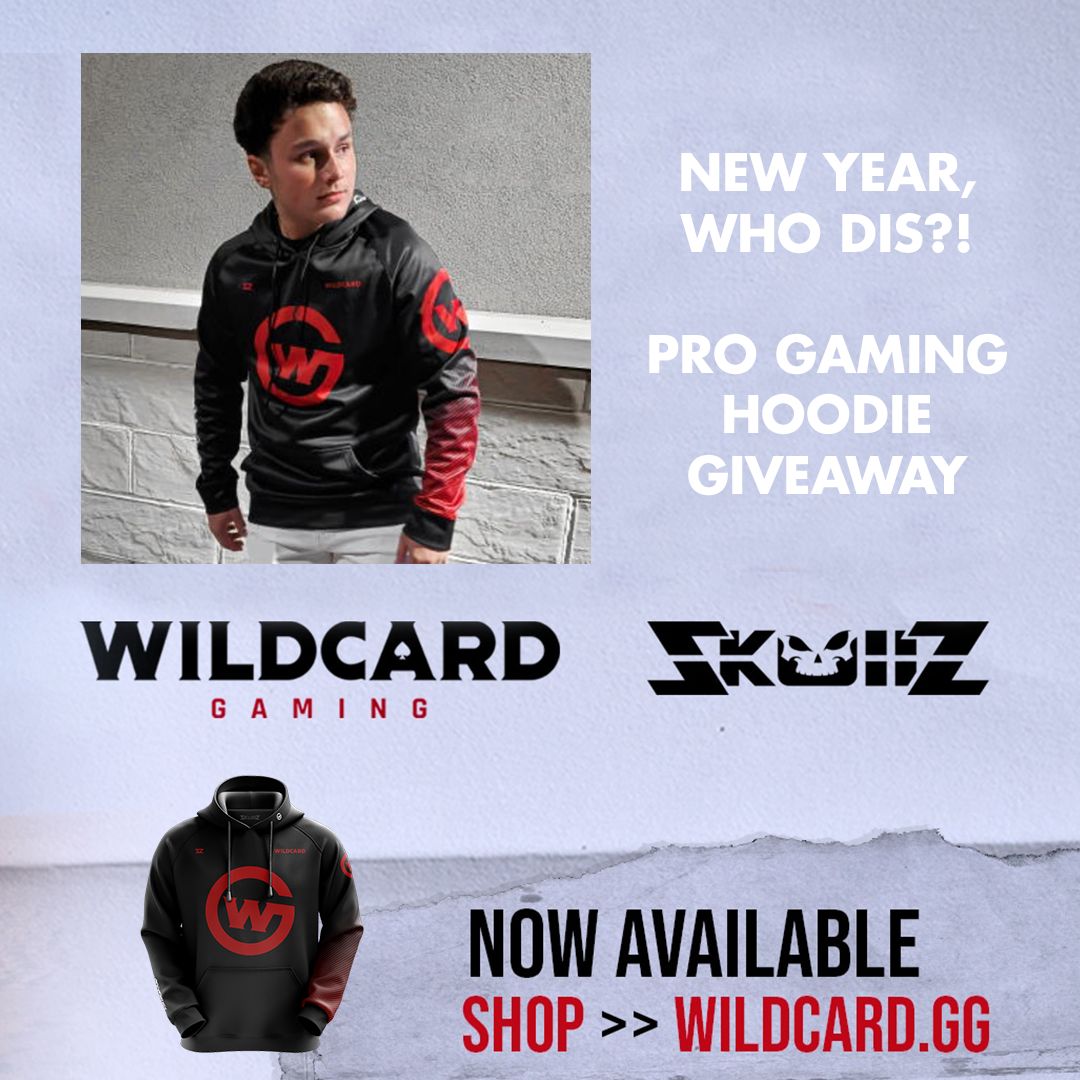 New Year, Who Dis??? Do you want to start your 2022 looking stying in a fresh
Wildcard Gaming
Pro Hoodie? Do you like some of the most epic gear in Esports? Well, we got you covered this holiday season with our very own epic team-up and giveaway! It's too easy. All you have to do is hit the link, do the tasks, and visit us daily for chances to win a Wildcard Gaming Pro Hoodie!
The giveaway will be open from Monday January 3rd at noon eastern through Sunday January 9th noon eastern. There are multiple ways to enter and earn additional entries so be sure to read all the fine print!
New Year, Who Dis Wildcard Gaming Giveaway!