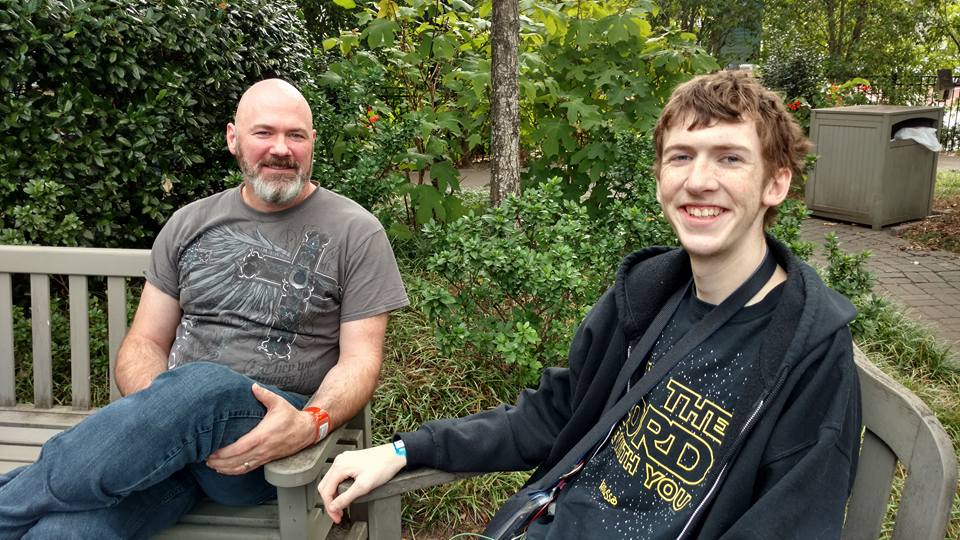 Heart Transplant Recipient Competes with Father In Esports Tournament for Make-A-Wish Georgia
Shawn Byrd received a heart transplant and was granted a wish four years ago. He is now giving back   
IMMEDIATE RELEASE
December 14, 2020 (Atlanta, GA)
Four years ago, Shawn Byrd had three open-heart surgeries and in November of the same year, he received a heart transplant that saved his life. Following his transplant, the Make-A-Wish Georgia Foundation granted Shawn his wish to go on a Lord of the Rings Tour in New Zealand. Shawn and his family traveled to the country and toured the Lord of the Rings set. While Shawn has enjoyed a full and healthy life for the past four years, he is currently in the hospital with some complications and may be playing at this event from his hospital room. 
Shawn and his father, Wes Byrd (CEO of the esports apparel company Skullz) will be competing in an InvitationATL (IATL) event, joining corporate teams in a Fortnite private match to crown the Invitation ATL Esports Corporate Champion. Matches will be live streamed on Twitch.TV with play-by-play commentary on Tuesday, Dec. 15, 2020 at 5pm EST. 
IATL is a digital event series that combines gaming culture, competition, and celebrity involvement to raise awareness for charities, companies, and causes spearheaded by Skillshot Media. 
"Gaming for good is a concept we're always excited to support at Skillshot", said Todd Harris, Skillshot Media's CEO. "We're excited to have companies across Georgia participating in the first-ever InvitationATL Esports Corporate Challenge." 
The competition fees will grant wishes for local children fighting critical illnesses. For 25 years, Make-A-Wish Georgia has brought transformational wishes to more than 8,000 children and families. The event is considered a casual Fortnite competition that will boost employee engagement and corporate competition from the socially distanced comfort of home. 
"Working alongside Todd Harris and the team at Skillshot Media has given me tremendous insight into the selflessness and generosity of the gaming community," said Tim Earley, Make-A Wish Georgia CEO. "Whenever this community comes together to support the mission of Make A-Wish Georgia through wish granting, fundraising and/or raising awareness, amazing things happen!" 
For Wes Byrd and his son Shawn, this event means a lot.
"It is such an honor and pleasure to be able to help give back to an organization that has given so much to us," says Wes Byrd. "Words cannot describe how much it means to a family that is going through so much. Make-A Wish brings smiles and joy to children and their families who have suffered greatly." 
Shawn has been in the esports and gaming space and playing at Skullz LAN parties all his life. He is looking forward to using what he has grown up loving as a way to help those who have helped him. 
For more information, visit: 
www.iatl.gg
www.wish.org/georgia
www.skillshot.com
www.skullz.com